The Serviam Girls Academy, a tuition-free, independent middle school for young women from low-income households, is hosting their 2nd Annual Pars for Stars golf outing on Monday, October 12th at Bidermann Golf Course. The Pars for Stars fundraiser was established as as a means from which, the school can provide continual support and assist their students as they grow into young leaders.  The Academy works diligently to create an atmosphere filled with respect and responsibility, while also challenging their students to help their families, and address needs within the community.
Benefits of Parental Involvement in Child's Education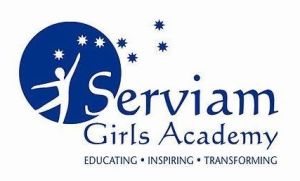 The Serviam Academy, highly values family involvement throughout their child's education, as it beneficial for the students, educators, and parents. When children have engaged parents, involved in their educational growth, they are able to achieve better grades, strengthen their self-esteem, build self-discipline, and create motivation and aspiration towards success.  Parental involvement allows parents to learn more about teachers' job responsibilities, gain a better understanding of the school curriculum, and better help their children continue to learn outside of the classroom.  Playing an active role in a child's educational development, allows parents to increase the lines of communication, fostering a stronger and supportive relationship.
The Kenny Family Foundation works hard to promote and support family involvement within the realm of childhood education.  The additional financial assistance to the education system at the Serviam Girls Academy, improves the quality of education students receive and fosters positive growth for each and every child.  The parallels between our Active Partner Program and the Serviam Girls Academy, can be seen in both organizations' commitment to positive growth as a result of proper engagement and support. We truly believe that without a solid support system, individuals and organizations are left at a disadvantage.
Help us support the Serviam Girls Academy and the great opportunities they provide for young women. To learn more about attending the Serviam Girls Academy's, 2nd Annual Pars for Stars Golf Outing and support their mission, click here. 
Event Details
Date: Monday, October 12, 2015
Time: 11am Tee Time |  6pm Dinner Reception
Location: Bidermann Golf Course | Greenville, Delaware
---
Featured Image Credit | The Serviam Girls Academy