K-9 units are becoming a widespread addition to police departments around the nation.  The use of dogs in the police force increases productivity and success in preventing crime, protecting the community, as well as the officers.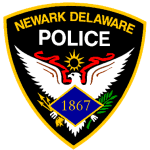 Currently, the Newark Police Department has three police dogs on their team. However, most notably, the access to and care of K-9 units in the department is completely funded through public donations. The cost for each dog ranges between $8,000 to $10,000.  This price excludes all additional costs incured to properly care for these police dogs which is equally as important as the money needed to acquire a K-9.  Each dog requires food, medical care, proper training, and up-to-date equipment to keep the dog and the community safe while on patrol.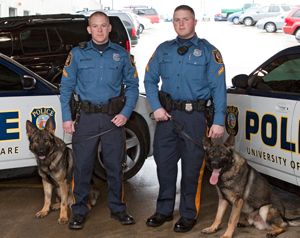 Research shows that K-9 unit additions to police departments across the country has improved the rate of success in protecting residents quickly and in a safer manner:
Dogs have a keen sense of smell and are able to locate odors untraceable by the human nose, even when hidden in plastic bags or buried.  This heightened K-9 sense allows officers' investigations to be more thorough.
Dogs are able to track people on foot, either to aid officers in apprehending criminals or searching for missing people.
Officers are better protected during dangerous situations when accompanied by a K-9.
Dogs are much quicker on their feet, giving them the advantage when apprehending a criminal.
In thanks to our Active Partner, The Newark Downtown Partnership, the Newark Police Department has been able to grow their furry team while providing them with the care and support they need.  On August 21st, The Newark Downtown Partnership will be hosting an event, Battle of the Bars, to raise the remainder of the funds needed for the department throughout the year.  Make sure to come out and thank our officers for their selfless work while also raising money for the Newark K-9 Fund.
---
Featured Image Credit: CBS Boston and the Boston Police Department
References
Angie Rayfield: "The Advantages of Using Police Dogs"
Shana O'Malley: "Community helps Newark police raise funds for K-9 unit"