The Kenny Family Foundation highly values the preservation of public parks, as we believe these spaces are meant to be enjoyed by all members of our community. The Friends of Wilmington Parks plays an active and positive role within the New Castle County community and for this reason, we are proud to include them as one of our Active Partner Program and highlight their great work in our Community Spotlight series.
Friends of Wilmington Parks, works alongside the State of Delaware's Division of Parks & Recreation and the City of Wilmington to insure the preservation and maintenance of Wilmington State Parks.  FOWP was founded on the mission to promote the sensitive restoration of park land and buildings of the Wilmington State Parks and advocating programs for public enrichment.
Friends of Wilmington Parks' admirable work, dedicated to the restoration of the land and buildings of Wilmington State Parks is vital to our community in myriad ways.  Currently, they are working diligently to preserve five Delaware parks; Brandywine Park, Rockford Park, Kentmere Parkway, Alapocas Run Park, and H. Fletcher Brown Park.  Additionally, FOWP hosts large-scale, family-friendly events throughout the year as a means to actively engage our community and raise the necessary funds to maintain Wilmington State Parks. A few of our favorite events held by FOWP include, multiple cleanups throughout the year to preserve each park's unique beauty, as well as their Annual Cherry Blossom 5K held in collaboration with the Delaware Zoological Society/Brandywine Zoo.
The Friends of Wilmington Parks: 8th Annual Jasper Crane Rose Garden Fundraiser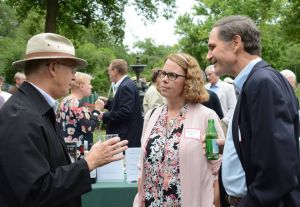 On June 4th, Friends of Wilmington Parks hosted their 8th Annual Jasper Crane Rose Garden Fundraiser to honor the memory of Jasper Crane, a founding patron and developer of the Rose Garden in Brandywine Park.  Catering for the event by Penn Bistro included scintillating Hors d'oeuvres, while Moore Brothers provided guests with refreshing beverages.  The fundraiser's guests were entertained throughout the evening as Grüv Jazz Combo filled the atmosphere with their soulful music.
Our foundation was delighted to sponsor the FOWP's fundraiser providing guests with intimate carriage rides throughout the park.  In addition to our Jasper Crane Rose Garden Fundraiser sponsorship, we are very proud to have a portion of our sponsorship cover the opening of the long awaited Sugar Bowl Pavilion, a beautiful and historic landmark constructed in 1902.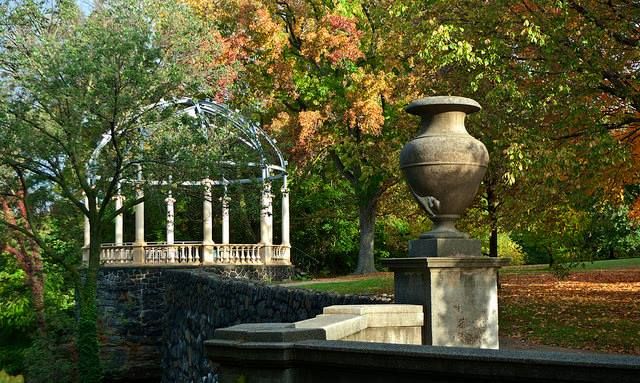 Funds raised by the Friends of Wilmington Parks' 8th Annual Jasper Crane Rose Garden Fundraiser, allowed the organization to complete their long term goal to "put a lid on the Sugar Bowl" and restore the location once served as a venue for musical and cultural programming at Brandywine Park.  The Kenny Family Foundation awaits the Sugar Bowl Pavilion's grand opening celebration planned for Fall 2015.