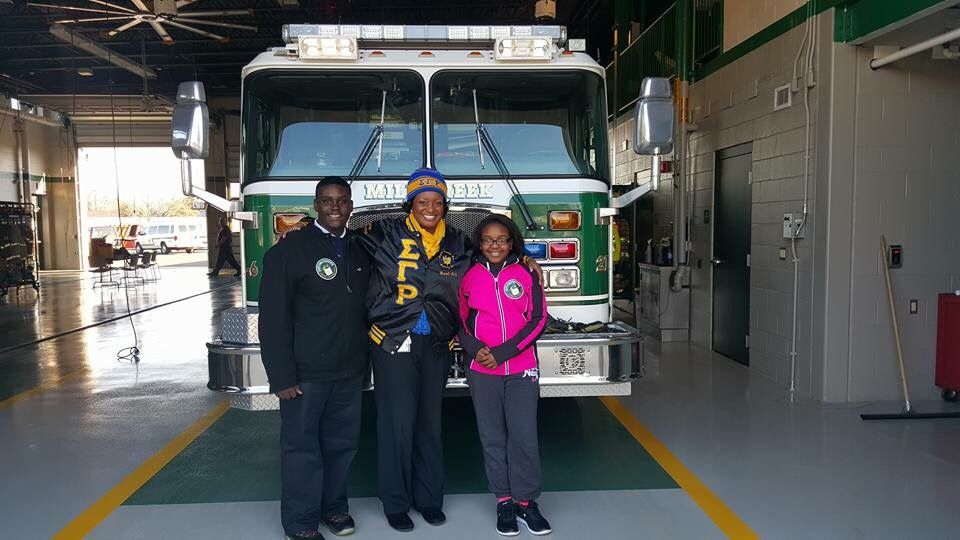 For The Kenny Family Foundation, the gift of giving is something we practice all year-round, helping our Active Partners make a difference and create a better quality of life for the community, here in New Castle County. Throughout the year, we continuously support nonprofits across Delaware, but as the season of giving commences, this is the peak of our year. With the holidays upon us, an increasing amount of individuals in the community begin to focus on giving back and join us in helping the less fortunate. Each and every year, our hearts warm to see the community perfectly align with our mission: Investing in well-being. Improving quality of life. Creating a sustainable future.
Day of Giving
Today, we celebrate our foundation's biggest day of giving. Our foundation dedicated the month of November to ensure no family in Delaware went without a Thanksgiving meal. In addition to helping our Active Partners achieve this goal, we coordinated our own event to thank the valiant individuals in Delaware, who bravely protect our community 24/7, 365 days a year. Our foundation spent the eve of Thanksgiving with our KFFDElegates, packing and delivering Thanksgiving meals to every Police and Fire Station in New Castle County, working over the holiday. Each station received a fully cooked and prepared Thanksgiving meal – including a large roasted turkey, mashed potatoes, sweet potatoes, stuffing, gravy, cranberry sauce, green bean casserole, dinner rolls, pumpkin pie, and fresh apple cider.
Since 2012, The Kenny Family Foundation has spent Thanksgiving with our KFFDElegates and the young volunteers from Bellevue Community Center to give thanks to those who protect and serve our nation each day. This year, we grew our tradition a little more and asked our volunteers to share pictures with us, capturing their experiences delivering meals to the police officers and firefighters in New Castle County, as well as thanking them for all the brave and selfless work they do, keeping the community safe, especially during the holidays. We had such a terrific group of volunteers this year, who compassionately spent their day helping our foundation execute this massive undertaking. We cannot thank each and every one of you enough, as well as our benevolent Executive Director, Heather Hook, for coordinating the event and ensuring every Police and Fire Station in New Castle County had a enjoyable, nourishing, and delicious Thanksgiving.
#GivingTuesday
This year, we are joining the #GivingTuesday celebrations by offering Delawareans an opportunity to get involved and or increase their engagement with the philanthropic community, flourishing right here in our back yard. If you would like to join in on the #GivingTuesday festivities, you can donate volunteer hours to The Kenny Family Foundation for 2016, and help us develop new ways to support the nonprofit organizations in Delaware, as they work tirelessly each day, to create a better life for all members of our community. Your donation is simply an interest in getting involved and helping our foundation support our Active Partners. We partner with a multitude of organizations, each with their own unique goals, such as creating positive environments for children to learn and grow, providing meals to the disabled and elderly, helping hospice patients and their families cope during difficult times, finding pets new homes, preserving nature, fostering cultural opportunities, and so much more. In addition to participating in the positive changes happening right here in Delaware, you will have the opportunity to connect with others, grow relationships, and help create a healthier, happier you. Studies show that getting involved in the community and helping others, creates a positive mind – reducing stress, depression, and the risk for heart disease. Our foundation has an opportunity for everyone to get involved and work with some truly spectacular organizations. To participate in our #GivingTuesday volunteer donation campaign, please email us at info@kffde.org with the following information:
In subject of your email state: "Giving Tuesday/2016 Volunteer Hours"
Name
Address
Phone number
The amount of hours you would like to donate & your availability
Preference for what types of organization(s) / individuals you are most interested in helping. *If applicable
Type of volunteer work you are able to contribute. *Reading to children/seniors, Computer/Admin work, Event assistance, Athletic Coordination, etc.
[gdlr_column size="1″]
[gdlr_box_icon icon="icon-picture" icon_type="circle" icon_color="#ffffff" icon_background="#49d5c0″ icon_position="left" title="KFFDElegates Photo Gallery" ]Please take a moment to look through the pictures below sent in by our KFFDElegates, capturing their experiences volunteering for The Kenny Family Foundation, delivering Thanksgiving meals to the Police and Fire Stations in New Castle County:[/gdlr_box_icon]
[/gdlr_column]
If you are interested in becoming an official volunteer for The Kenny Family Foundation and joining our DElegates Volunteer Program: click here.